Shoreline Metro Expanding Route 20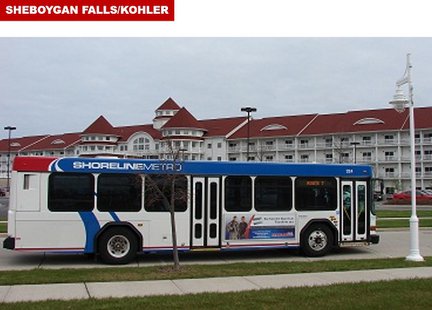 SHEBOYGAN COUNTY, WI (WHBL) - Shoreline Metro is making changes to expand service to its farthest regions. The Sheboygan-based public transit service is increasing Route 20, which covers Sheboygan Falls and Kohler.
City of Sheboygan Director of Transit Derek Muench says its design to match the needs of its potential users. "And a lot of them have voiced concerns about how difficult it is to get around with the infrequent trips we have currently in service," says Muench.
The route will increase runs from five to seven a day, and shorten them from 90 to 60 minutes, to keep costs as is. There will be the elimination of the "Kohler Special" runs since the shorter time of the main run will cover the special run. There will also be additional stops and accommodations to Sheboygan Falls High School, Sheboygan Falls Middle School, Bemis Manufacturing, Deertrace Kohler, and Walmart South.
Muench says people can learn more at two public hearings scheduled for next Monday. "We'll have information, large maps about the actual route," says Muench. "We'll go through how the route is going to work, the areas that it's going to service, and then also talk about the times during the day that we're going to be launching this route."
The public hearings are scheduled for 1:15 p.m. at the Sheboygan Falls Public Library, and 4 p.m. at the Mead Public Library in Sheboygan.
The changes go into effect in June.