New vineyard opens near Kettle Moraine SF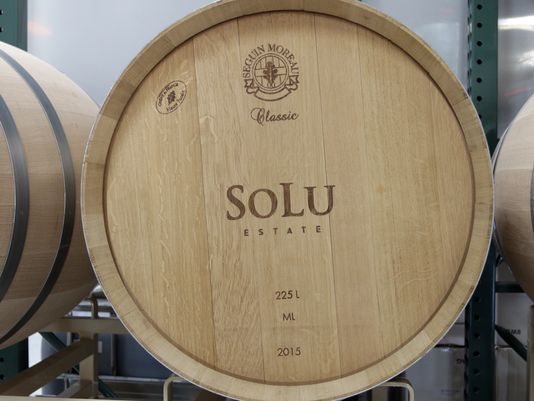 PLYMOUTH - TJ Sommer's 600-acre tract of land near the Northern Kettle Moraine State Forest has always felt reminiscent of wine country, given the glacial hills and kettles cut into the otherwise flat Midwestern landscape.
The only thing missing was the wine.
That changed 13 years ago when Sommer planted his first grape vines as a way to draw more visitors to the property, where he also runs a private hunting club.
Now, those vines are bearing fruit used to produce wine for Sommer's just-opened SoLu Estate Winery and Meadery, which is Sheboygan County's first commercial vineyard and second winery.
"We're truly a destination like no other," said Sommer, who lives in Cedarburg.
SoLu, located at W8269 County Highway F in Cascade, opened April 9 with nearly 20 types of red, white and specialty wines, along with meads and hard ciders. It includes a tasting room and winery that's open for tours.