Random Lake schools update technology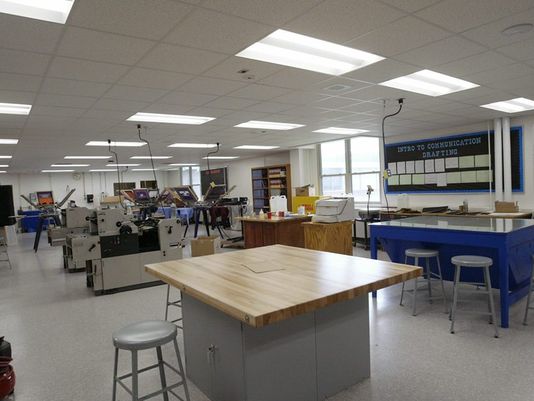 Following its $8.5 million referendum in late 2014, Random Lake School District has undergone what Superintendent Tom Malmstadt describes as a "tremendous facelift" in the past year, mainly in terms of its technology and athletic field updates.
The high school's Tech Ed area, which is a portion of the school dedicated to equipping students with technical skills, underwent major renovation and received new equipment.
"The Tech Ed area is really a crown jewel of what we did with the referendum in terms of preparing our kids for life after high school," Malmstadt said. "If they are going to a technical school, which many of our students do, it gives them a leg up over some of the other area schools."
Walls were knocked out to create more space for students exploring technical subjects, which instructors said helped eliminate crowding and improved the work environment.