Sheboygan City Green to provide new outdoor arts, culture and creative space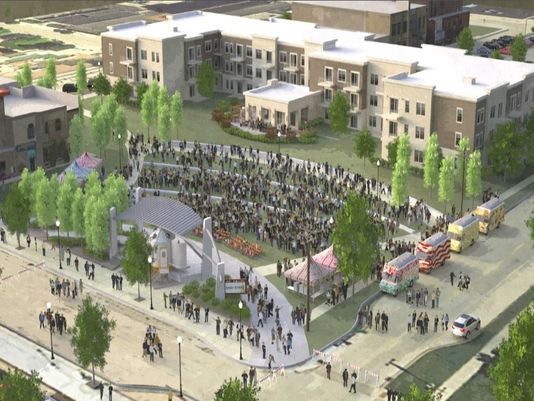 Many residents have been asking what is being developed on the corner of New York Avenue and North 7th Street. This is the new arts and culture space created because of the 2014 Harbor Centre Master Plan. This space has been named "City Green."
The Master Plan identified the need to connect the Mead Public Library and the John Michael Kohler Arts Center. The design on City Green was such to allow people at both the library and the arts center to be able to see each other.