Sheboygan County seeks to pump up housing starts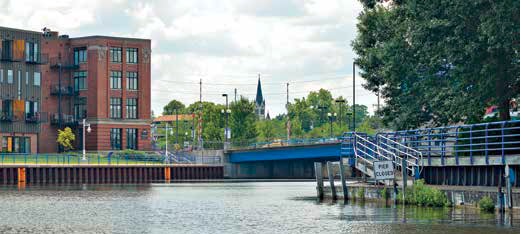 Dane Checolinski's economic development checklist is impressive: Growing economy — check. Low unemployment rate — check. (Sheboygan county boasts one of the lowest unemployment rates in the state.) Recruiting top talent — check.
A place for all those workers to live — well, that one is a work in progress, and you can tell it's one that Checolinski might be worried about most these days.
"We have some great companies that are recruiting some great talent, and we can't find places for all of them to live," says Checolinski, executive director of the Sheboygan County Economic Development Corp. "We have talent from around the world here, and we want to make sure they stay."
It's a challenge Checolinski has Domestic demand Sheboygan County seeks to pump up housing starts been working on for a couple years, since the Sheboygan County economy came booming out of the recession. The county has seen its unemployment rate drop from a high of 11.1 percent in February 2010 to just 2.8 percent in September. That's nearly a point lower than the state average and close to two points lower than the U.S. average.
The workforce in the Sheboygan Metropolitan Statistical Area has grown by 1,000 in the past year alone. An SCEDC job portal has helped create a common recruiting tool, but even with that, nearly 3,000 jobs in the county remain unfilled.
Housing was identified as a major need the past few years, and SCEDC has launched several targeted initiatives to close the gap.
Read the full story online by clicking here. or Download it here.