Jim Schuessler
Business Dev't Manager


Download V-Card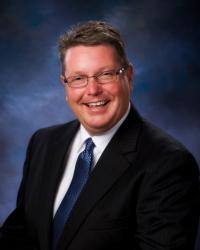 Jim Schuessler, native of Oconto Falls, WI, joined SCEDC in 2014. Previously he was the executive director for Forest County (WI) Economic Development Partnership, which he led from 2011 to 2014. Prior to his joining FCEDP, Forest County had no business retention and expansion strategy or funding mechanisms. During Schuessler's tenure, he developed several funding options for county development including joining Central Wisconsin Economic Development (CWED), raising nearly $100,000 for a micro-loan fund through donations by local lenders and foundations, as well as development of a 501(c)6 economic development fund, developing a three-way relationship between economic development, industry, and municipalities. As a result millions have been invested in Forest County and still millions more are available for future development. During his tenure he completed the training necessary for CEcD certification and is currently completing education necessary for NDC certification.
Prior to his emphasis in economic development, Schuessler, a graduate of University of Wisconsin-Platteville, spent two decades in television, working up the ladder from sales to group president of a company with $400 million in revenues. Upon the sale of the television group he and his wife Karla, who works in education, moved home to Wisconsin in order to rear his three children in the positive educational environment offered here.
The Schuesslers, along with their Black Lab and Border Collie will reside in Sheboygan County.