Mary Motiska
Special Projects Coordinator
motiska@sheboygancountyedc.com


Download V-Card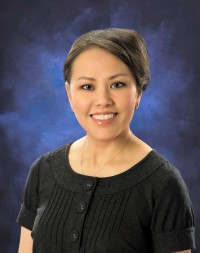 Mary was a native of Sheboygan but moved to North Carolina during her high school years. In 2014, she and her family relocated from Charlotte, NC. She is inspired and driven by purpose and creativity which lead her to pursue her degree in multi-media marketing and design at the Art Institute of Charlotte.
Before devoting her work to the SCEDC as Special Projects Coordinator, Mary was in Human Resources while earning her certification in HR and Employment Law Essentials. Prior to that, she was a multi-media designer for Bank of America and Wells Fargo corporations. With her expertise in Design Thinking, her focus at the SCEDC is to process creative problem-solving where she focuses on human-centered engagement and communications, which she feels lead to better outcomes, services, and internal processes. Mary is also a certified medical and legal interpreter and is highly involved in the efforts in bridging the gaps among limited English-speaking residents in both Charlotte and Sheboygan areas. She was involved with the Sheboygan County Wraparound program, mentoring children and assisted in developing a unique system of care for children with emotional, behavioral, and mental health needs. Mary has continued her education through International Economic Development Courses and leadership programs. She also serves in various capacities in numerous clubs and committees.
She enjoys live music, cooking, traveling, and being active with her family. She is surrounded by an amazing group of friends and neighbors in the Sheboygan area and is thrilled to take part in making her community SomeplaceBetter.
She resides in Sheboygan with her husband John, and children Paulo, Noah, and Mila along with their dog Blue.