Ron Rumack
Wisconsin IoT Coordinator
Website: WisconsinIoT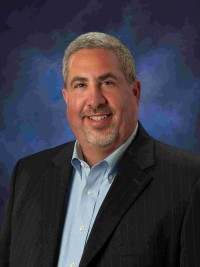 Ron Rumack, a native of Whitefish Bay, WI and graduate of Whitefish Bay High School, joined the Sheboygan County Economic Development Corporation in June 2019 as the Coordinator for the Wisconsin IoT (Internet of Things) Council. Ron holds a Bachelor's in Business Administration – Finance from the University of Texas – Austin, and, from the University of Wisconsin – Whitewater, a Master of Business Administration with an Emphasis in Information Technology Management and a Graduate Certificate in Business Data Analytics.

After graduating from Texas, Ron embarked on a banking career that took him to Los Angeles, CA, San Francisco, CA, and New York, NY before returning to Wisconsin in 2010. Over the course of his career, Ron oversaw various credit and investment banking departments for some of the largest banks in the world, including Sumitomo Bank, HypoVereinsbank, Toronto-Dominion, Union Bank of Switzerland, National Westminster Bank, and Bank of America.

While Ron's clients included Fortune 500 Corporations, Financial Institutions, and large Real Estate Developers, Ron developed a specific expertise in the credit enhancement of tax-exempt variable rate obligations issued by state and local governments, and has spoken as an expert on this subject at numerous national public finance conferences.

During his tenure at HypoVereinsbank, Ron was a Member of Senior Management and the Managing Director of departments in the commercial bank (credit products) and the bank's broker- dealer subsidiary (capital markets products), where he obtained FINRA Series 7, 24, 52, 53, 63, and 65 securities licenses. By combining the capabilities of the two departments, Ron built a proprietary "Tender Option Bond Program" that took advantage of tax-exempt interest rate arbitrage opportunities hedged with interest rate and basis swaps. He also expanded the bank's public finance practice to include economic development and redevelopment projects, as well as some of the largest master-planned communities in the United States.

After returning to Wisconsin, Ron joined Stern Brothers as a Managing Director, a position that he held until 2017, and was a member of the Wisconsin Economic Development Association and the Council of Development Finance Agencies. For the past two years, Ron attended the University of Wisconsin – Whitewater's MBA program while consulting on a wide variety of technology projects.

During his time on the East Coast, Ron and his family lived in West Windsor Township, near Princeton, New Jersey. Ron was active in local community activities and was appointed to West Windsor's Redevelopment Finance Committee and the Board of the West Windsor Parking Authority, where he served for 14 years as its Treasurer. During his tenure with the Authority, Ron oversaw the remediation of a solid waste facility that was converted to a 600-space parking lot, and the implementation of a License Plate Recognition system to more accurately and efficiently track permit parking for the station's 4,000+ parking spaces. He was also active in youth sports programs, including Little League Baseball, Babe Ruth Baseball and Pop Warner Football, where he was the Football Commissioner and a Board Member for 9 years and was honored with a Lifetime Achievement Award. Ron was also named a Trustee of the Central Jersey Pop Warner Conference.

Ron currently resides with his wife, Jane, in her hometown of Random Lake, WI. They have two children who currently reside in Milwaukee: Reid, who received a Bachelor of Science in Computer Engineering from the Milwaukee School of Engineering, and Sam, who has been studying History and Political Science at the University of Wisconsin - Milwaukee. In addition to enjoying spending time with his family and friends, Ron enjoys golf, following the Bucks, Brewers, and Packers, and keeping up to date on emerging technologies.