Sheboygan County Entrepreneurs Should Consider World Trade Strategies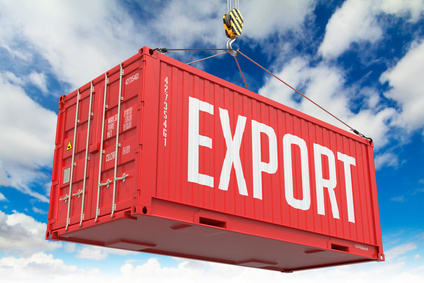 By Ray York, Business Counselor for the Sheboygan County Economic Development Corporation (SCEDC) and the Small Business Development Center (SBDC) at UW-Green Bay
Sheboygan County, WI – Of the 294,834 United States companies that exported goods in 2015, 97.6% were considered small firms and generated 32.9% of the total U.S. exports. Sheboygan County exports outpaced Sheboygan County Gross Domestic Product (GDP); in 2017, Sheboygan County companies exported $714 million in goods, contributing to 3.1% of total Wisconsin exports while Sheboygan County represents 1.96% of total Wisconsin GDP. The Sheboygan County Economic Development Corporation (SCEDC) knows businesses that sell to international customers grow more quickly, generate more revenue, and employ more people. The SCEDC and the Small Business Development Center (SBDC) at UW-Green Bay connect resources to small businesses considering exporting.
According to the U.S. Bureau of Labor Statistics, Sheboygan County has the 3rd highest concentration of manufacturing in the United States, which accounts for 33.1% of employment in the County. David Riker from the Office of Competition and Economic Analysis states that "workers in export-intensive industries generally earn more. Industries with greater access to international markets invest heavily in technology and capital along the lines of U.S. comparative advantage. This increases the productivity of workers and contributes to higher earnings. We estimate that exports contribute an additional 18% to workers' earnings on average in the U.S. manufacturing sector. The export earnings premium for blue-collar workers is approximately 20% greater than the export earnings premium for white collar workers." Wisconsin manufacturing jobs supported by state exports topped 103,000 in 2017, and Sheboygan County's manufacturing workers benefited with a 2018 total wage location quotient relative to U.S. at 4.22.
May is World Trade Month, and the week of May 19th, 2019 was World Trade Week. The U.S. and its trading partners have proclaimed a renewed commitment to addressing trade imbalances, breaking down trade barriers, providing new opportunities to increase exports, and reducing the complexity of the export process for small business owners. In 2015, 220 Sheboygan County businesses exported goods, accounting for approximately 8% of total Sheboygan County businesses. Of the total exporting companies in the County, 65% had less than 100 employees. Small firms need a diverse portfolio for continued growth and stability; companies that export are less susceptible to economic fluctuations and 8.5% less likely to go out of business. With the limited resources small firms have, ease of participation in the world marketplace is essential to growth in our County.
With 95% of the world's potential consumers located outside of the United States, entrepreneurs should consider world trade in their planning. There is a strong impact of world trade on businesses and workers in Sheboygan County, and the growth potential that trade has on small business is real. The SCEDC and the SBDC are committed to connecting entrepreneurs with trade resources that will inspire growth. When Sheboygan County works together, we drive more success in our communities!
For more information about SCEDC entrepreneurial services please email or call at info@SheboyganCountyEDC.com or call (920)452-2479